WHAT is special in Morocco?
3,000 hours of sun every year, more than 5 kilowatt-hours per square meter per day,
Wind power with a load factor in some regions of more than 70 percent,
Government and Royal commitment manifested in the national strategy for sustainable development SNDD, MASEN, IRESEN,… 2030 52% of installed electricity generating capacity shall be renewables,
Morocco's NDCs are ambitious, the target is to reduce GHG emissions by 42% by 2030 against BAU (conditional on financing, the unconditional target is 17% reduction),
National commission for Power-to-X under the aegis of the Ministry of Energy, Mines and Environment,
Morocco's proximity to Europe.
With industrial efficiency advances and economies of scale for water electrolysis (due to widespread adoption), combined with cheap solar and wind electricity from the desert (10-20 EUR / MWh), it should be possible to achieve a 1 EUR / kg green hydrogen price by 2030 (Wouters).
Green hydrogen can be used in Morocco for a number of things :
to produce green ammonia (NH3) for fertilizer and replace costly imports of grey ammonia (this has absolute priority:

Morocco owns about 75% of the world's estimated phosphate reserves, it is third producer of phosphate,
the other major ingredient in fertilizer production, ammonia is all imported,
Morocco currently imports 0.5 bn EUR of ammonia every year),

to export green ammonia,
to stabilize the grid after high shares of variable renewable energy are achieved (2G/generizon),
to produce green hydrogen for export to Europe, (dedicated H2 pipeline),
green hydrogen for fuel cell mobility.
2G/generizon's offer?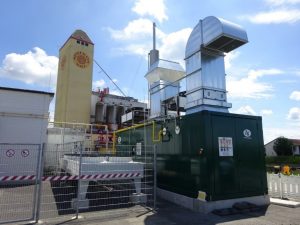 Decentralized electricity production,

from natural gas (NG), with some H2 mixed into the NG,
from pure H2.

Potential for integrated use of 2G combined heat and power plants in renewable-source installations.

excess electricity from renewable generation will be used
together with fast start-up electrolysis
to produces green hydrogen H2
H2 only pipeline grid,
for ammonia and production of fertilizer,
for fuel cells,
for storage to be released for industry,
for storage to be released to H2 → power/heat cogeneration plants,
for grid stabilization, help to balance variation in demand and supply in low-carbon integrated grid.
etc.

Since 2012 2G has developed and operates a CHP on 100% hydrogen,
Energy grid management,
Hydrogen CHP completes the storage chain.
Engines currently available at 2G: agenitor SG 115kW, 170kW, 240kW and 360kW electric power.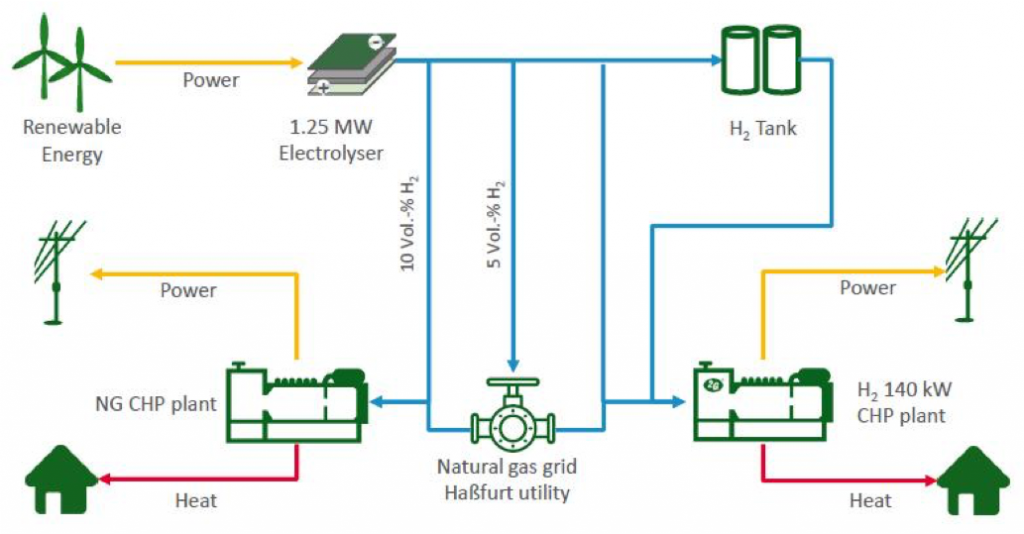 More info on 2G's hydrogen CHP and range of available engines.