beyond renewable.
Organic matter always undergoes fermentation, naturally and spontaneously, in the absence or presence of oxygen, by the growth of microorganisms. In an anaerobic environment this fermentation process produces biogas.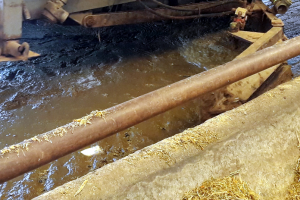 This is the same for any putrescible matter such as:
manure / slurry stored in under humid conditions,
organic waste buried at the landfill,
sludge from wastewater treatment plants,
organic matter utilized in a digester in a controlled manner.
Anaerobic digestion AD is being controlled when it is done inside the confinement of a digester. It is carried out sustainably, efficiently and safely, without leaks of gas or substrates, using advanced technology which controls inputs, flows, and all the different fermentation parameters (temperature, pH, etc.).
Anaerobic digestion is both a sustainable solution for the treatment of organic waste and at the same time a unit to produce renewable energies.
sustainability.
100% circular.
100% sustainable.
without odors.
decarbonized.
GHG negativity.
renewable energy.
production 24/24.
flexibility.
electricity
sustainable mobility. bio-methane.
decentralized / autonomous.
storable and transportable.
production of industrial CO2.
organic waste treatment. sustainability.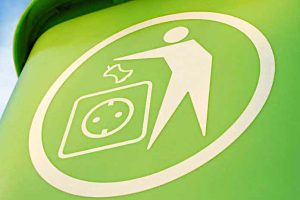 Since its creation generizon has been actively promoting biogas production through an anaerobic digestion AD process as a sustainable solution for household waste in Morocco, which typically consists of 70% organic with a high degree of humidity; to this date this solution remains under exploited.
generizon has carried out several major pre-feasibility studies on the utilization of organic waste by the anaerobic route, including one mandated by the European Investment Bank EIB, for two large Moroccan cities.
We think of AD much more as a solution to the problem of uncontrolled decay (e.g. on landfills). Stabilization and mineralization of organic waste is almost more important than the simple production of renewable energies.
generizon is an official partner for Morocco, of WELTEC Biopower, of Vechta, Germany, specialist in organic waste treatment soltions.
renewable energy. flexibility.

Biogas is a renewable energy (RenEn), like hydro, solar and wind. The technology for its production is safe and proven on an industrial scale 20,000 times in Europe.
The utilization of biogas (mainly methane and carbon dioxide) offers extreme flexibility. It is the customer's requirements and specifications that determine the choice of energy mix; usage depends on the energy requirements of the industrial plant, the general functioning of the market for energies in the country, and especially the price structure for conventional energies in the region.
Biogas is produced 24/24, it is storable and capable to provide the base load as well as the peak load.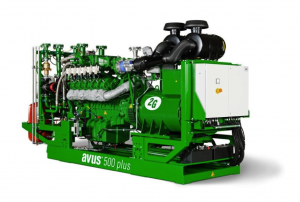 Electricity: by means of a generator.
CHP combined heat and power. electricity. hot water.
Tri-generation: production of electricity, heat/steam and cooling.
Direct combustion in burner / boiler.
Upgrading / purification of biogas to bio-methane.
Fuel for vehicle: green mobility.
CNG compressed natural gas: compressed bio-methane for transport or storage.
LNG liquefied natural gas: liquefied bio-methane at cryogenic temperatures (-260 ° C), for transport or storage.
Carbon dioxide capture: purification, use in greenhouses, biomass production, food industry.
generizon is an official partner for Morocco, of 2G, of Heek, Germany, specialist in energy solutions.