we are generizon.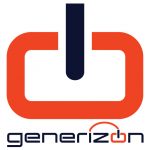 Our goal is to provide a reliable solution that is adapted to the Moroccan and African context, that is a solution to a problem. Organic waste is treated sustainably, in a 100% circular fashion, green energy is produced and greenhouse gas emissions are reduced. For each client, generizon designs an appropriate solution for their needs.
generizon's vision is based on three main axes:
clean.
It is our grandest duty and responsibility to protect the environment and create a healthy and better world for all, we ensure that our customers can apply our solutions and our quality products with complete peace of mind. Through cooperation with our partners, we meet the highest ecological, social and economic standards. Our services are carried out with total respect for the environment.
without landfilling.
without leachate.
without GHG emissions.
100% sustainable.
100% circular.
without odor nuisance.
sustainable.
Our goal is to build a sustainable and circular economy. International bodies recommend anaerobic digestion, to recover organic waste that produces biogas (energy) and fertilizer. It is absolutely common sense to take advantage of organic waste, especially in a country like Morocco which lacks fossil fuels and whose soils need organic and mineral nutrients. We should come together and do everything possible to achieve this and so reduce the landfilling of organic waste that is responsible for all the huge quantities of leachate produced that presents today our biggest problem.
The technological solutions that we propose go to the heart of a circular economy, closing the energy cycle and the resource cycle. Resource scarcity, climate change and carbon emissions, health considerations clearly show the importance given today to effective environmental and waste management.
generizon is especially proud of having developed a procedure for the introduction of anaerobic digestion as a solution for the treatment of organic household waste generating green energy and an organic fertilizer; we show where to start and how to scale up.
feasible.
The solutions presented by generzion are adapted to the Moroccan and the African context. generizon supports you throughout the project; we identify and develop solutions, analyze profitability and feasibility, we build and install turnkey and will be responsible for operation and maintenance. We also provide financing that suits you through national and international financial institutions.
At generizon, we build on client opportunities.
everything comes back in the form of waste. there is a lot we can do. we are generizon.