flares and blowers.

GT-Himmel with headquarters in Korneuburg near Vienna, Austria, specializes in the design and production of components and complete systems in the field of environmental engineering. the company focuses on biogas-, landfill gas plants and special gas plants. through its partner generizon it offers its complete range of low-, medium-, high temperature and special gasses flares as well as a wide range of gas compressors.
medium-temperature flare MTU.
the MTU flare is designed for the thermal disposal of combustible surplus gases such as in biogas, sewage and landfill gas plants, special gasses, optional with or without ATEX certified compressor.
volume flow. 50-3000Nm3/h.
fuel. bio-, landfill-, special gases.
heat value. 35-95% CH4.
gas pressure min. 20mbar without compressor.
gas pressure min. 1mbar with compressor.
flanges. DN50-DN250.
ignition. high voltage 10kV.
flame control. UV-Cell.
weather-resistant and fully wired control cabinet.
concealed and homogeneous burning > 850°C.
flare-length according to customer wish.
fully automatic control and monitoring of the electric ignition during operation. direct ignition with high voltage electrodes or pilot burner.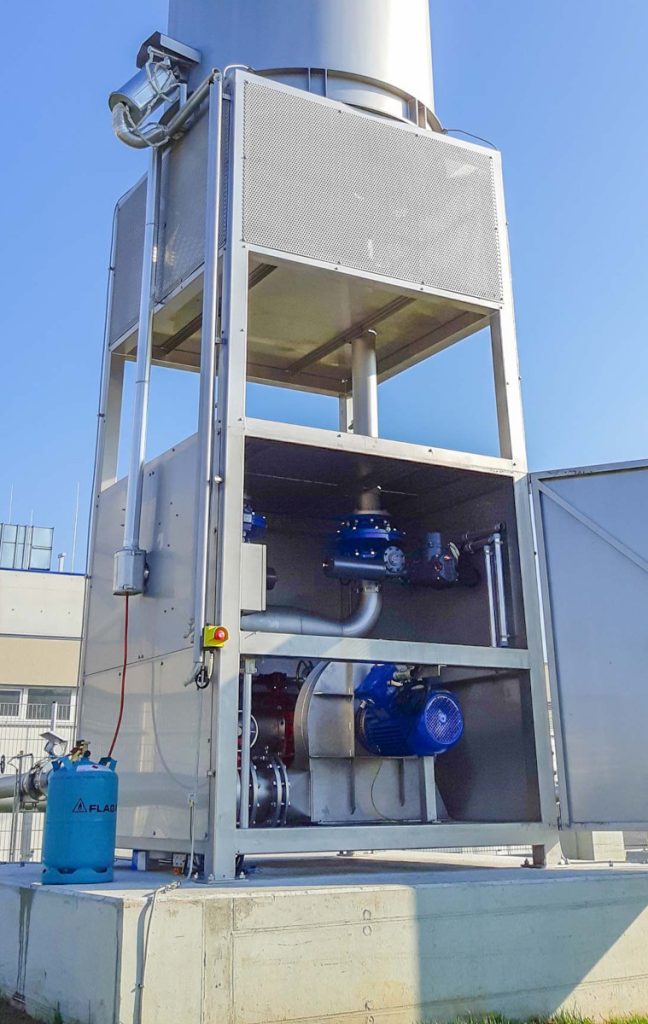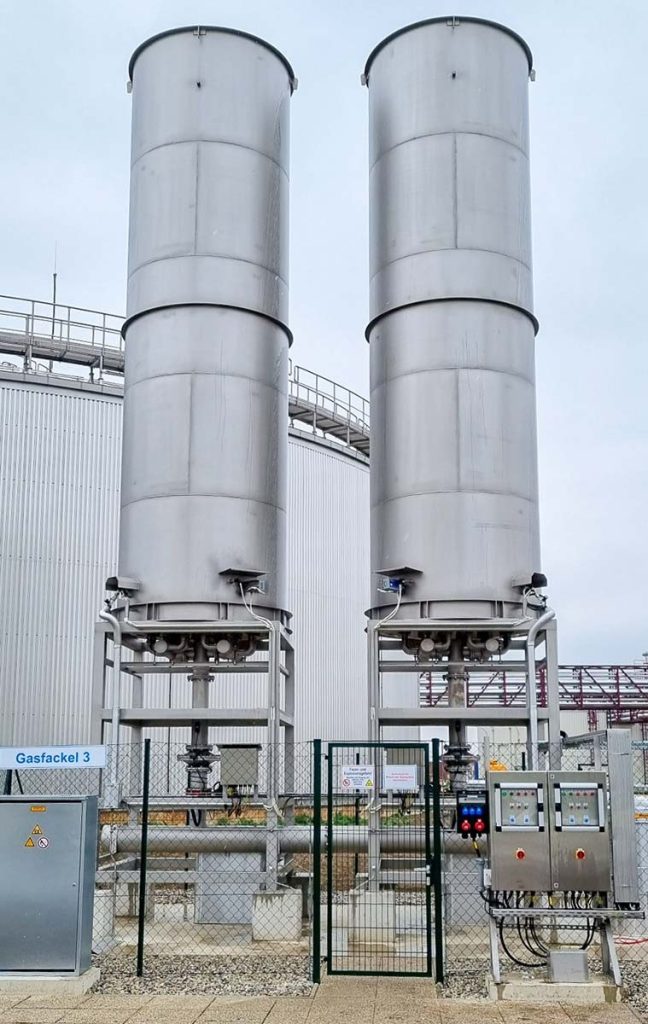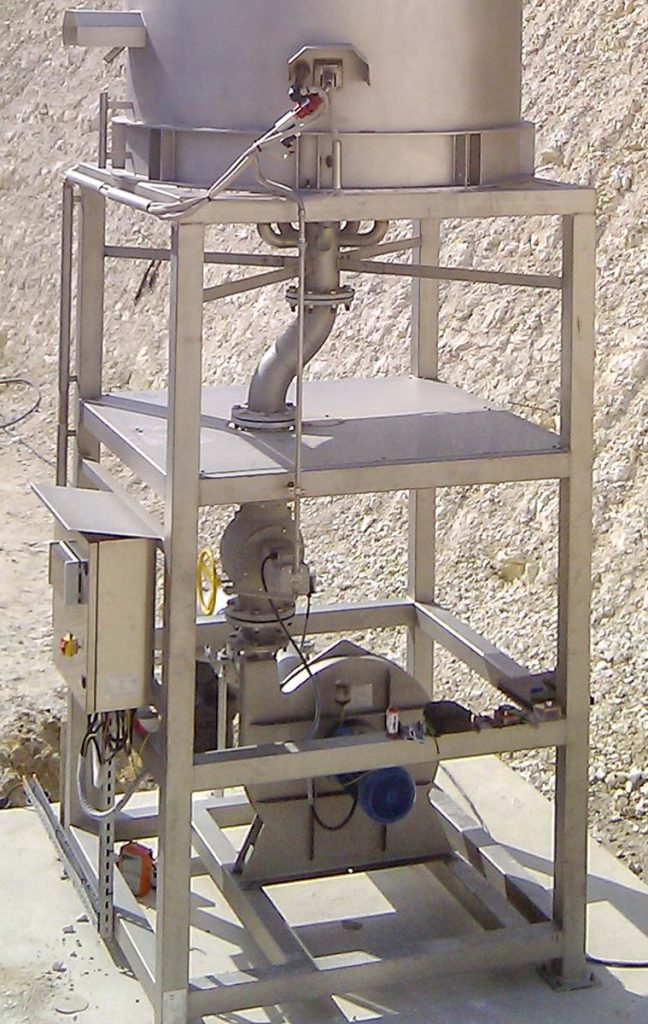 new. flare system MTU-v.
based on the modular constructed gas flare type MTU this is a shortened version, MTU-v (variable), this series stands to replace the NTF flares (low temperature flares). the free burn out gas flare MTU-v corresponds to the new emission reducing measures that become standard almost everywhere. it is available in 4 versions with or without blower, it is delivered ready to be operated as desired by the customer, plug and play.
high-temperature flare HT.
the series HTF is designed as an operations flare with concealed burning and automatic exhaust temperature control at a minimum of 1000°C and a retention time of at least 0.3 seconds. HTF flares are supplied with heat-resistant ceramic lagging (up to 1220°C) and an automatically controlled air flap. the flare burner starts when it receives the signal and the gas pressure builds, ignition and temperature control during operation is completely automatic.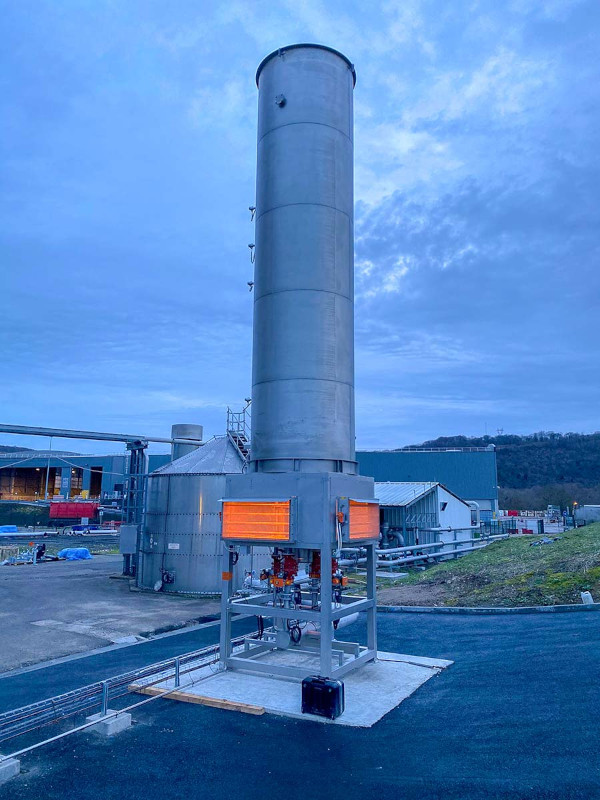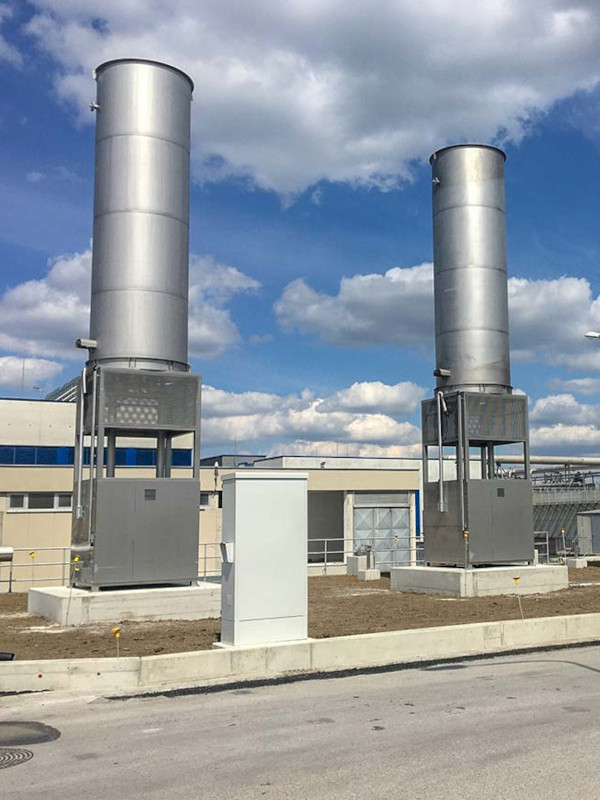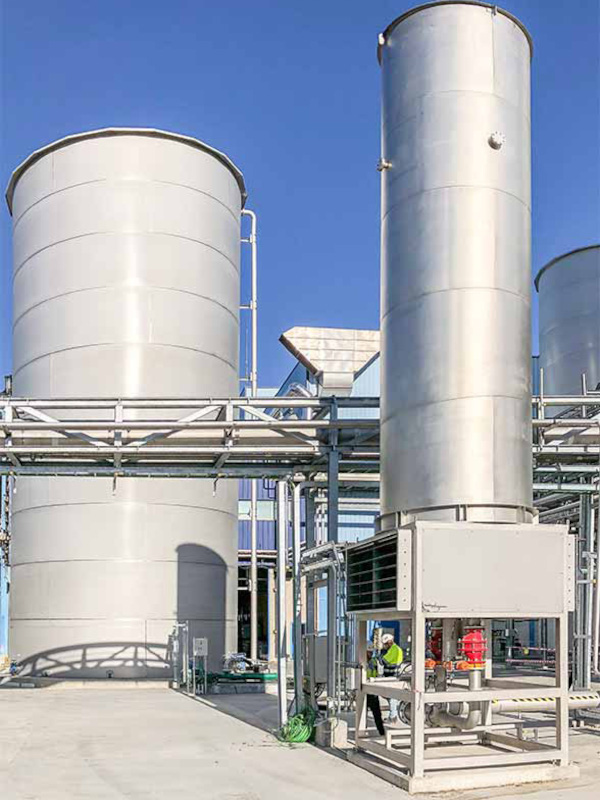 special gases flares.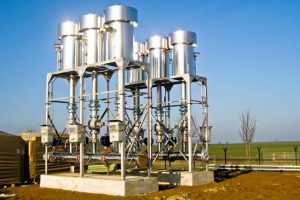 There is no gas that is too hot for us: innovations, test systems and special requests – our technicians have extensive experience designe to your requirements.
Several combustion systems and processes including complete control technology are possible.
Possible applications are wood gas, geothermal energy, synthesis gas, pyrolysis gas, sewage gas, flash gas, optional adjustment of the calorific value for weak gases by adding natural gas or propane gas, heat extraction for emergency heating, and more.
Mobile gas flares with an integrated gas compressor and suction pressure monitoring are available.
gas compressor GVD.
gas compressors are used as pressure boosting fans for landfill, biogas, natural gas and various special gases. Himmel's simple and maintenance-free design stands for long durability.
the gas compressor GVD is ATEX Category II 2 SG approved, which makes it also suitable for explosive gasses.
main features.
constant output pressure.
permanent gas-tight design.
insensitivity to wet gases.
finely balanced aluminum impeller.
corrosion-resistant stainless steel shaft.
shaft seal via a double-acting lip seal.
automatic lubricators.
speed control via frequency converter.
customization.
technical data GVD 500/650 FU ATEX Kat. II 2G 1.5-18.5kW.
frame stainless steel 1.4571.
impeller aluminum for biogas, natural gas and special gases.
gas volume flow 50-2500Nm3/h (depending on speed).
motor – 3x400V | 1.5-18.5kW | Eex de II t3 (ATEX certified).
usable frequency 15-75Hz (900RPM to 4500RPM).
flanges DN80-DN250, PN10.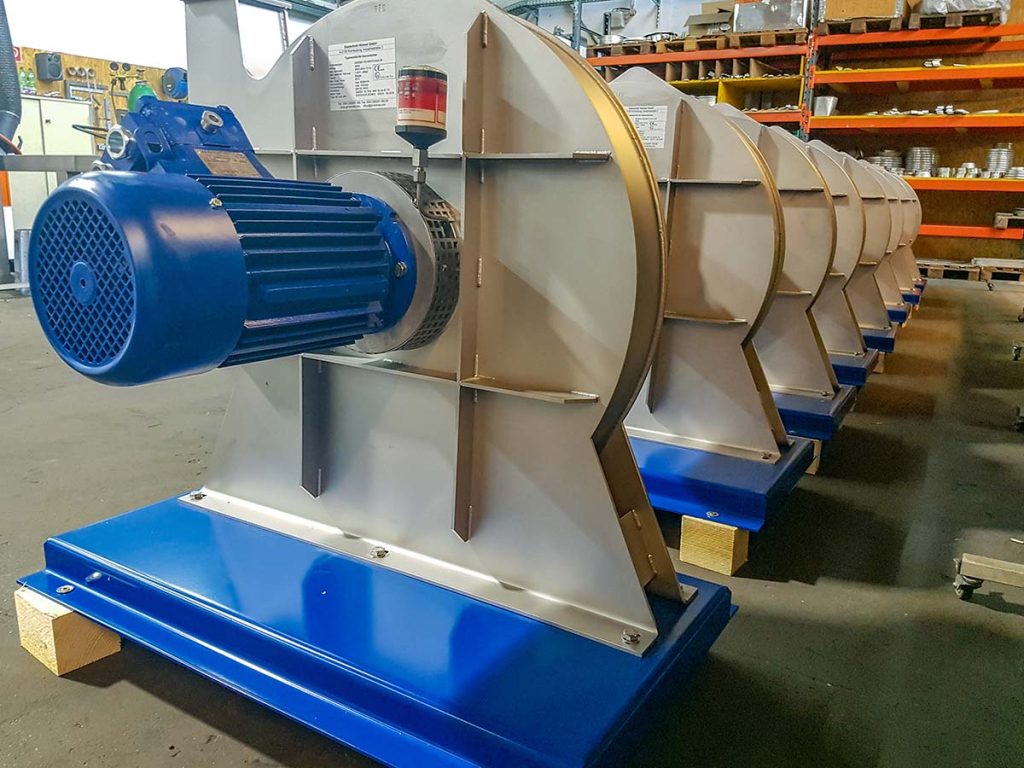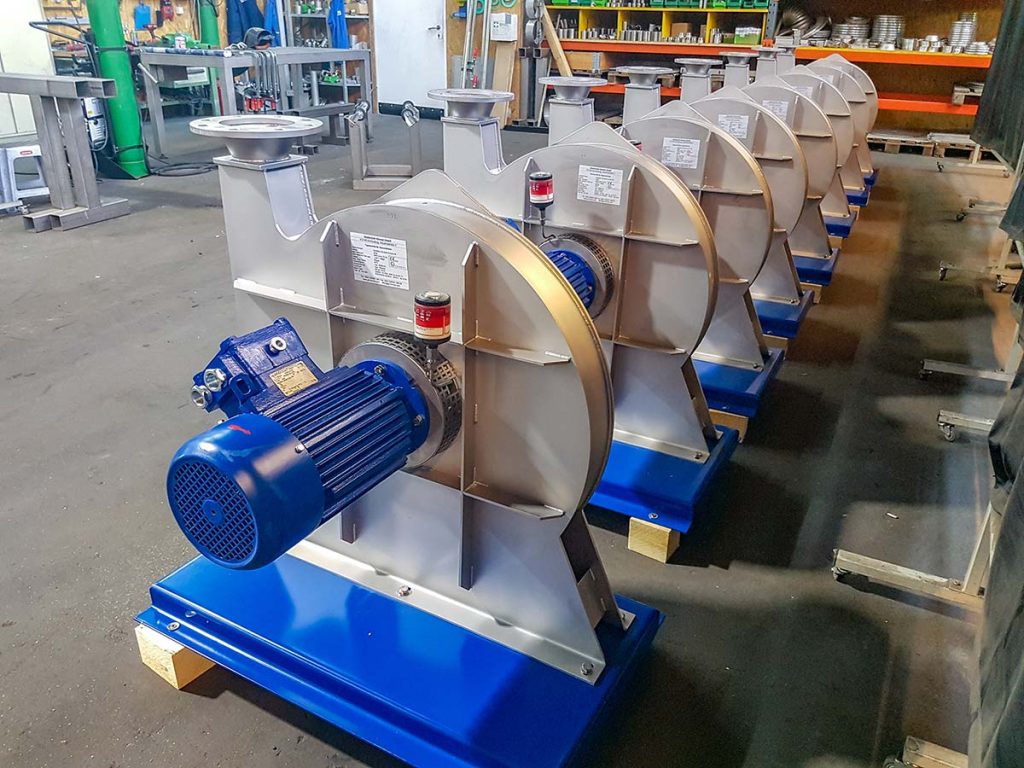 Himmel. in a nutshell.
biogas flares and blowers. from Austria.
for the thermal disposal of combustible surplus gases.
biogas. sewage and landfill gas plants. special gases.
low-, medium and high-temperature flares.
gas compressors 50-2500Nm3/h.